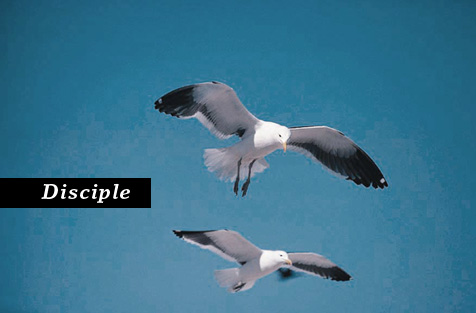 After new believers have been consolidated, they need to be helped to grow as disciples through their involvement in the cell group and Destiny Training.
"Anyone who lives on milk, being still an infant, is not acquainted with the teaching about righteousness. But solid food is for the mature, who by constant use have trained themselves to distinguish good from evil." (Hebrews 5:13-14)
This step of the Ladder of Success equips believers to obey the Great Commission and prepares them to become leaders. Through Destiny Training, the member has the opportunity to learn what it takes to lead a cell group and eventually, form their own team of 12.
"Then Jesus came to them and said, 'All authority in heaven and on earth has been given to me. Therefore go and make disciples of all nations, baptising them in the name of the Father and of the Son and of the Holy Spirit, and teaching them to obey everything I have commanded you. And surely I am with you always, to the very end of the age.'" (Matthew 28:18-20)
There are six modules in Destiny Training:
Pastored in His Love

: Laying the foundations for healthy Christian living

The Power of a Vision

: Learning the fundamentals of the G12 Vision and how to put them into practise

A Winning Strategy

: Learning to effectively win others to Christ and into the cell group

Families with a Purpose

: Discovering God's plan for the family and how you can raise a godly family

Effective Leadership

: Learning what it takes to become influential leaders

The Holy Spirit Within Me

: Learning to develop the greatest relationship available to man, which enables you to reach the very heart of God
Check out the Destiny Training page for more information on Destiny Training, including dates and registration.