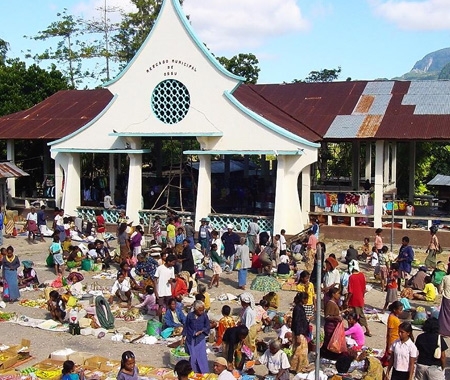 In 2006, we lent our support to a slew of TA initiatives:
MAY 2006 – FCBC sought sponsorship for rice, milk powder, biscuits and other food stuff for Love Singapore's distribution to outlying districts that were affected by the May 2006 civil strife. We also helped source for sponsors and raise money to provide multi-vitamins for the children of Timor-Leste – in response to Prime Minister Jose Ramos-Horta's call after the crisis.
JULY 2006 – FCBC fielded a team of one dentist, one paramedic, two doctors and two team leaders for two TA Health Waves programmes which provided medical care service in the refugee camps of Dili and Lugasa in cooperation with the Medical Association of Timor-Leste (MATL).
DECEMBER 2006 – FCBC sent six of its members in the teaching profession for the Love Singapore Teacher Friendship Exchange that aimed to impart and share our local teaching knowledge and skills of all levels to the teachers in Timor-Leste.