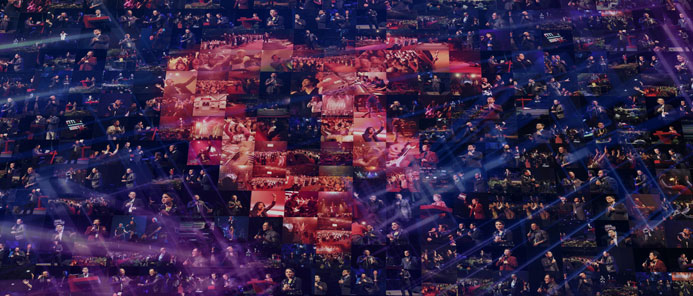 Faith Community Baptist Church (FCBC) was founded in 1986 by Apostle Lawrence Khong. Together with his wife, Rev Dr Nina Khong, and a dedicated team of pastors, Apostle Lawrence led FCBC to serve the nations by effecting community transformation in Singapore and gateway cities in Asia through cutting-edge ministries. In August 2019, Apostle Lawrence and Rev Dr Nina became FCBC's Apostolic Overseers, and handed over the reins to Senior Pastor Daniel Khong and Deputy Senior Pastor Serene Tang who will continue to lead the church to fulfill our calling.
FCBC reaches out to the multitudes with services for English, Chinese, Youth, Children and Hokkien-speaking congregants. Our three service venues in Marine Parade, Bukit Merah and Suntec Convention Centre provide a vibrant and dynamic environment for worshippers to have a powerful and personal encounter with God.
In 1986, FCBC volunteers birthed the work of TOUCH Community Services among latchkey kids. 1992, TOUCH registered as a not-for-profit charitable organisation and is an Institution of Public Character (IPC). It aims to establish and provide the needy and disadvantaged with an integrated network of community-based services that strengthen families and transform communities.
FCBC has also pioneered various specialised ministries to care for specific groups of individuals with special needs. Prison Ministry, Special People Ministry, Deaf Ministry and Mint (Minds in Christ, which serves the intellectually challenged) are some of the ministries we engage in actively.
Gateway is another of FCBC's cutting-edge ministries. Gateway was incepted in 2000 with Gateway Entertainment, a theatre and entertainment production business that stages world-class performances. Fronted by Apostle Lawrence and his daughter, Priscilla, they uniquely combine magic, music, drama and dance to establish God's Kingdom in the marketplace. The other two arms of Gateway are Gateway Theatre, an arts centre set up in 2017 for children, youth and families in Singapore and Asia, as well as Gateway Academy, a company set up in 2016 to empower the next generation of artists and audiences.
At a national level, FCBC is part of the LoveSingapore movement, which is co-driven by Apostle Lawrence and various local church leaders. LoveSingapore is committed to build an alliance of churches that is united to bless Singapore and other nations.
Since 2002, FCBC has been a G12 (Government of 12) cell church – part of the G12 movement founded by Pastor César Castellanos from International Charismatic Mission in Bogota, Colombia. Aligned and committed to the G12 Vision to go and make disciples of all nations, we continue to extend the Kingdom of God to the multitudes by preaching and teaching the gospel in the power of the Holy Spirit and training committed followers of Christ.