We have resumed on-site services at Touch Centre. Our on-site services are currently only open to vaccinated individuals. Pre-event testing is no longer accepted. An individual is considered vaccinated if he/she has been:
Fully vaccinated, i.e. has received the full regimen of Pfizer-BioNTech/Comirnaty, Moderna, or World Health Organization's Emergency Use Listing vaccines such as Sinovac-CoronaVac*, Sinopharm*, and AstraZeneca, with an additional 2 weeks for the vaccine to be fully effective, or
Recovered from COVID-19 (with a valid discharge memo).
*3 doses of Sinovac-CoronaVac or Sinopharm are required to be considered vaccinated.
Children can participate in on-site services with their parents.
The government now requires us to ensure that all attendees have the necessary documents to prove their vaccination status. More details on this can be found below. Mandatory TraceTogether SafeEntry check-in will also need to be done using either the mobile app or a working token. Do ensure that you have the necessary items on hand before coming for service.
We have implemented several safety measures in accordance with governmental regulations. Our staff and volunteers will be on-site to guide you.
More information can be found below. If you have any questions, please check with your cell leaders or Team Pastors. Alternatively, you may contact us at info@fcbc.org.sg.

Teams will be on a rotational roster for on-site services.
This roster is updated as of 17 December, and subject to further changes if necessary.
| DATE | SATURDAY 7.30PM ENGLISH | SUNDAY 11.30AM CHINESE |
| --- | --- | --- |
| 29/30 Jan | WLCP | All Church Members |

Admission into service is by ticket only. Tickets are available at fcbc.org.sg/ticketing.
Access to the ticketing site is by password only. Password will be disseminated through your Team Pastors on the week your team is rostered.
Tickets will be made available the same week of the service by Wednesday at 9pm.
Select a zone when booking.
Do not book more than 5 tickets in total. Although the site allows for more tickets to be booked, please stay within the limit of 5 so others may have a chance to secure tickets too.
Upon successful registration, a confirmation email, with your ticket(s) attached as a PDF, will be sent to you.
To cancel or make changes to your ticket booking, write in to ticketing@fcbc.org.sg.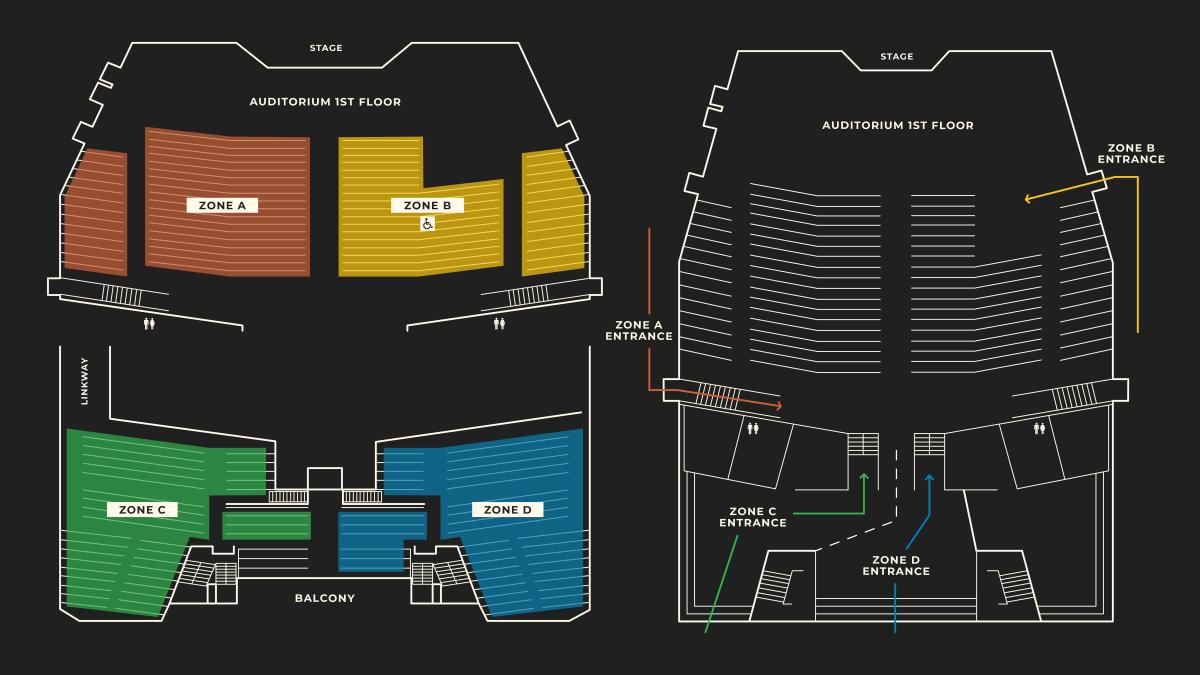 Your zone and designated entrance will be indicated on your ticket.
Please present your ticket on your mobile phone or as a print-out.
Please bring along an internet-enabled mobile device with the updated TraceTogether app. If you do not have the app on your mobile device, please bring along your working TraceTogether token.
Your vaccination status or test result will be verified when you tap your TraceTogether mobile app or token at your assigned entrance. Vaccination status can also be found on the HealthHub mobile app. We may request for you to show the screen displayed in your app for verification purposes. Screenshots of your vaccination status or test results will not be accepted.
If you recently recovered from COVID-19 or are medically ineligible to get vaccinated, please bring your original discharge or doctor-certified memo. You will also need to present a government-issued identification card for verification purposes.
SafeEntry check-in will be done individually via your TraceTogether mobile app or token. Children below the age of 7 years old do not need to check-in via SafeEntry.
Primary-age children (between 7 to 12 years old) must have their Student's Pass on hand for verification of age.
For more information on the conditions for entry, please click here.
Click on the relevant links for more information on TraceTogether and HealthHub.
A safe distance of 1-metre is to be maintained while queueing.
We are unable to accommodate walk-ins for the time being.
Doors will be open 30 minutes before service. Please be seated 10 minutes before service for a compulsory briefing.
Seating is on a first-come, first-served basis.
There are 4 seating zones in the Auditorium. Each zone seats a maximum of 100 people.
You can sit in groups of up to 5 people.
All children in the group must be from the same household.
Do not interact with others seated in different zones.
Designated toilets have been assigned to each zone. Only 5 people will be allowed in the queue at any one time.
Designated exits have been assigned to each zone.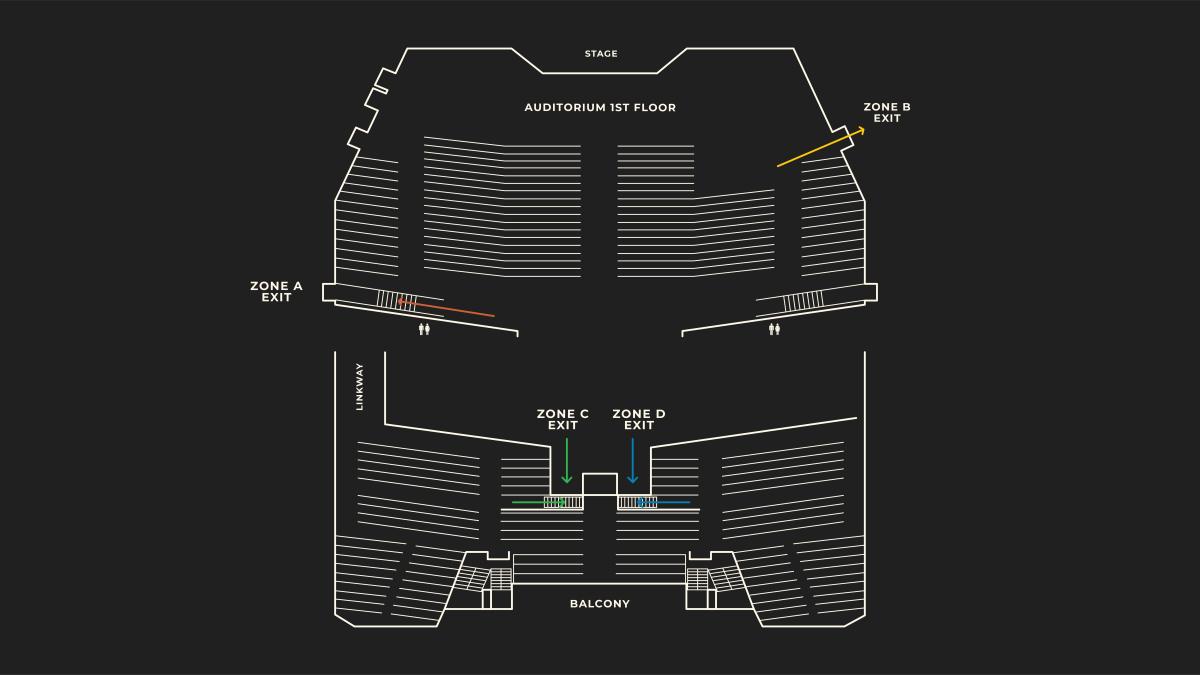 Offering bags will not be handed out to reduce physical contact.
Using your bank's mobile app, scan the Scan & Pay QR codes that will be shown onscreen.
Tithes and offerings can also be done at fcbc.org.sg/offering anytime during the week.

Zones will be assigned dedicated pastors and ministry staff.
Prayers for one another must be kept within your zones, with minimised physical contact.
Alternatively, get in touch with us at connectwithus@fcbc.org.sg.

Masks must be worn at all times, except when drinking water.
During worship, please only sing in your hearts.
Commonly-shared items such as Bibles, stationery, forms, etc will not be provided.
The Auditorium will be sanitised and well ventilated for at least 30 minutes before doors open.
All equipment, seats, and items will be sanitised before and after service.
Toilets will be cleaned before, during, and after service.
Do not stay and mingle on the premise after service.
Please abide by our safety measures and follow the instructions of our staff and volunteers at all times.
This information is accurate as of 5 January 2022.