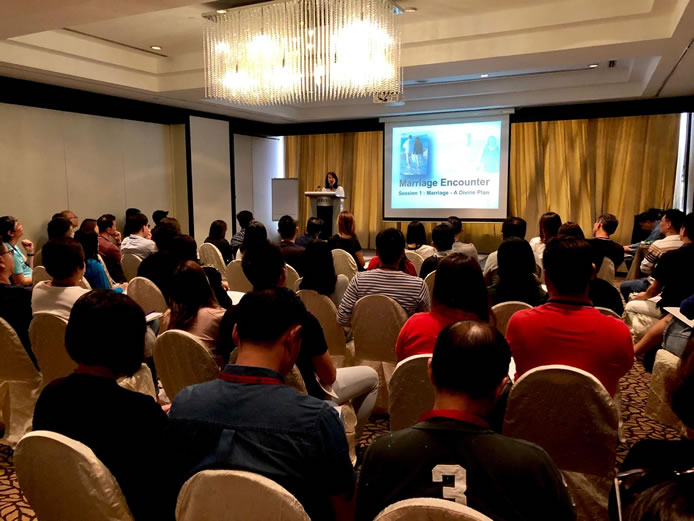 An unforgettable experience the 29 couples took away at the start of April, and more so for the participants who came to the Lord. It was during the closing of the two-day Marriage Encounter that the dam broke. The atmosphere was emotionally-charged. In an hour or so, all the couples shared what they had learnt and many teared. All who were present couldn't contain the flood of God's love that overflowed from every heartfelt sharing.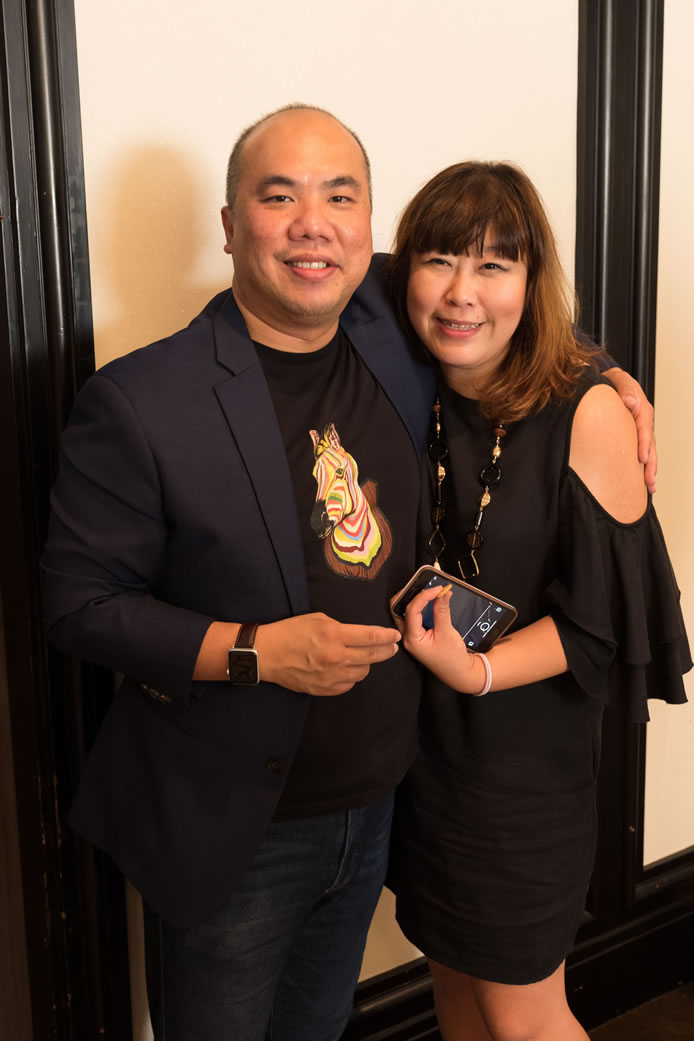 "Is marriage all about me? How do I give when I can't find love within?" These questions drove Eddie, the Marriage Encounter emcee, to God. The answer to his question resonated with many of the participants – only with God. Only a God-centred marriage will result in happy and fulfilled couples. There is much power in agreement, and the power was illustrated with the chord of three strands as Harriet taught. God will enable the couples to stand strong together in the face of adversity.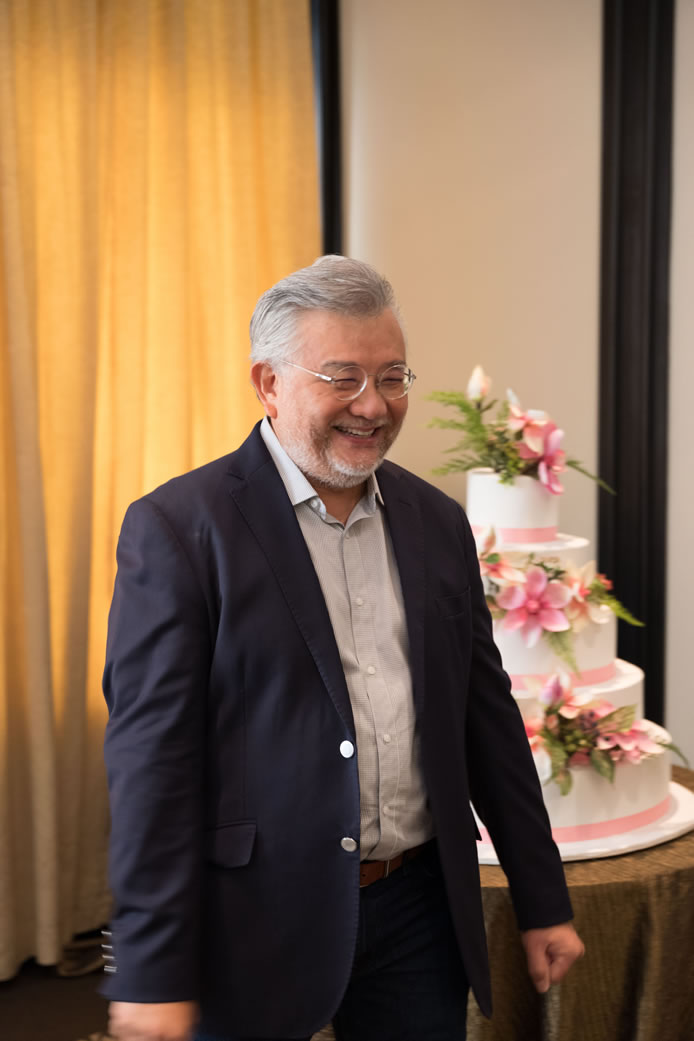 Pastor Simon through God's word revealed His intentions of marriage. Marriage is about companionship, completion of creation and God's covenant to men. Marriage is to be fruitful. Broken marriages that bring pain were never His intention. Man was made in the image of God (Genesis 1:26-28). Man was made to serve God and multiply; work tenaciously to be a blessing to others. Our sad stories should propel us forward in serving God, and not otherwise. We are to shame the devil with our testimonies. With husband and wife serving together, there would be greater energy and synergy.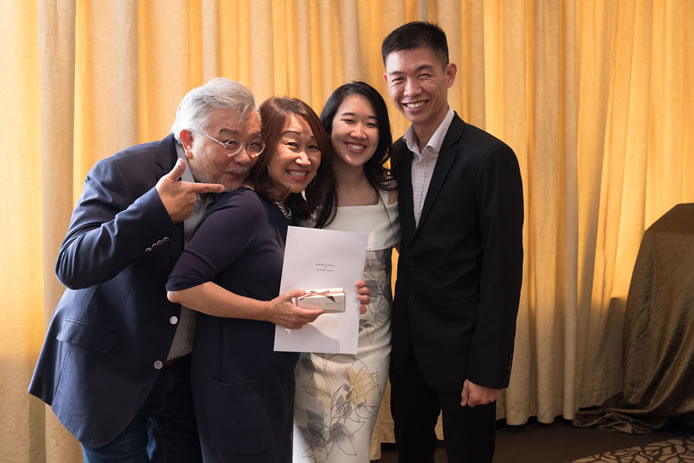 The participants were privileged to witness Pastor Simon's family serving together: Pastor Marilyn, his daughter, Samantha, and son-in-law, Johnathan, supported him. They taught and shared their testimonies at the Marriage Encounter. Many wives shared that they would take home how to become better, submissive helpers to their husbands.
Fun-loving parents with clear parenting disciplines was the impression Samantha had whilst growing up. As a child, she voluntarily accepted discipline from her father when she didn't practice her piano. "Do not be afraid to require the child's best," Pastor Simon said. As parents, we are to love our children unconditionally, but also unreservedly request for their best. While creating an accepting and loving environment, parents need to teach accountability and boundaries. Appropriate mannerism, obedience, respectfulness and self-control need to be taught.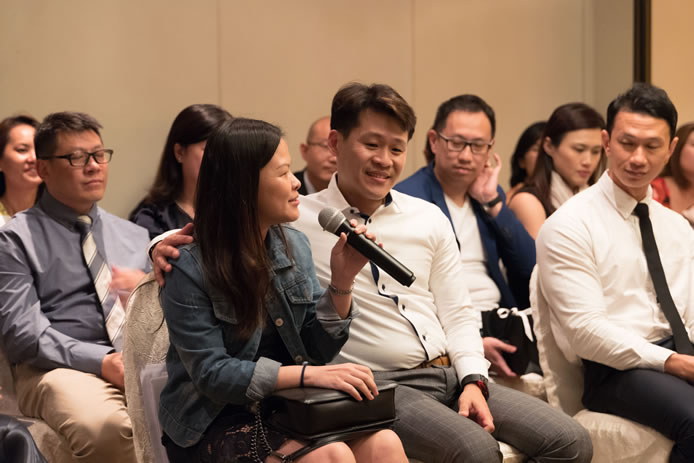 With time to reflect on their marriages after each topic was shared, the importance of communication was reinforced. Couples discovered their love languages and re-examined the pitfalls of communication. When was the last time they had fun together as a couple? They reflected on their hurts and unforgiveness. What are the differences and sins that they have allowed to separate and enslave them? Kenneth reminded the couples who are in Christ that they have been set free from their generation curses. They have the power to walk out from their families' dysfunctionality. Many couples shared that they found comfort in knowing that they were not alone in their struggles as a couple, and Peter and Harriet testified just that. The success of their marriage is not based on lack of strife. Instead, it is measured by the ability to withstand tension and stress. Couples need to learn how to meet the emotional needs of one another. During conflict, the emotional brain needs to be soothed before logical thinking can kick in. Edmund and Mun Lan taught and demonstrated the inner self's response to every conflict. Research has revealed that if one remains clueless to what would cause happiness or upset one's partner, it would mean there is no knowing of the partner. Showing contempt is the most toxic of communication barriers, as depicted by John Gottman's Four Horsemen of the Apocalypse divorce predictors. Countering that, couples could use the 'I' statements, build a culture of respect, accept responsibility and exercise timeouts.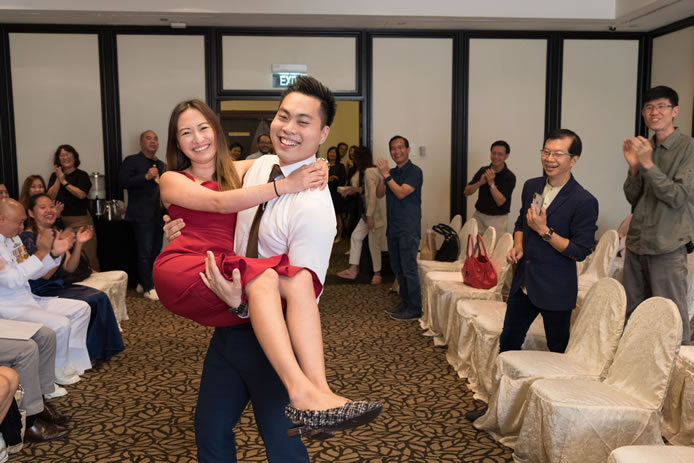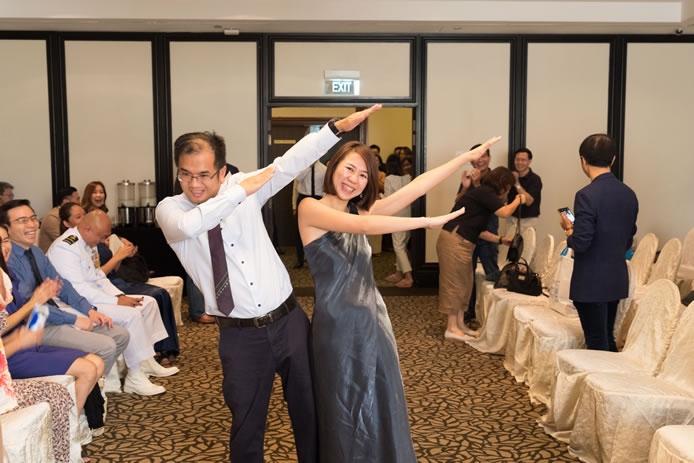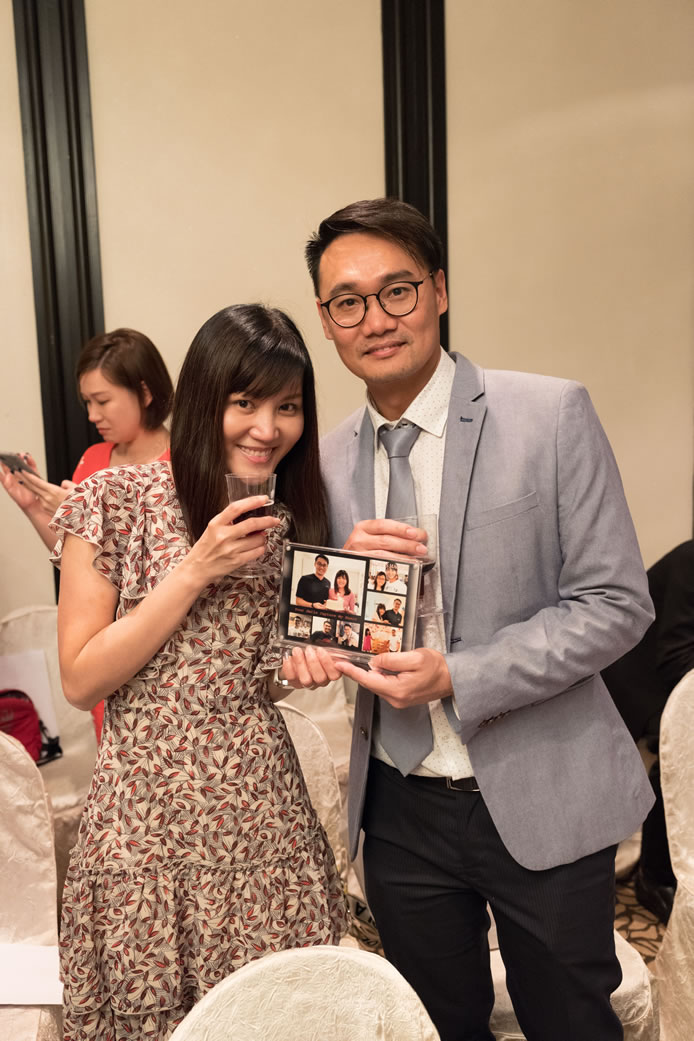 "Wife needs to respect man's effort to be recognised. Man needs to connect with wife so that wife can feel loved and respected," Edmund added. Lilin and Daniel testified to this. Lilin recognised that she may not have what it takes to make good decisions and respected Daniel's leadership. To connect, they take yearly trips together. It's in the continuous conversations that one's emotional brain can be soothed. Couple intimacy can be forged over time with self-awareness and personal responsibility.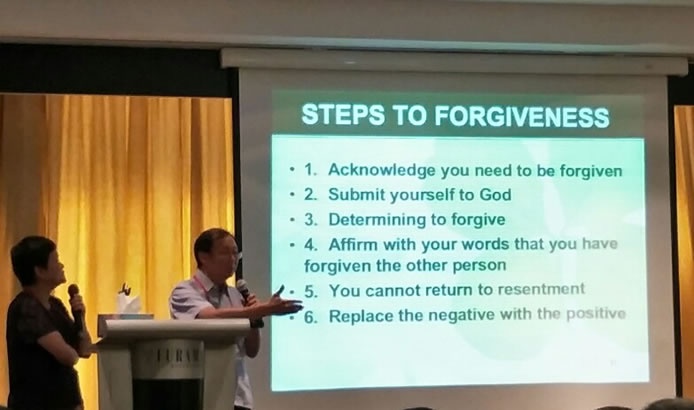 "How you react is your testimony." Such were the wise words of Clement. He and Clare shared their heartbreaking journey of losing their daughter. Being intentional in seeking out help from God's word and community helped them sail through their most difficult time. Their testimony impacted couples who shared that they would take home this important truth.
God is a God of order. Many couples acknowledged this. The husband has to rise up as the leader, lover and the one who brings laughter into the marriage. As a father, he represents his family as priest, prophet and king. He leads his children to God, prays for his family and governs his family in diligence. "Be assured that the children will do well," Stephen and Siew Ping testified. When they learnt to surrender their children to the Lord and led by example in serving God, their children followed suit.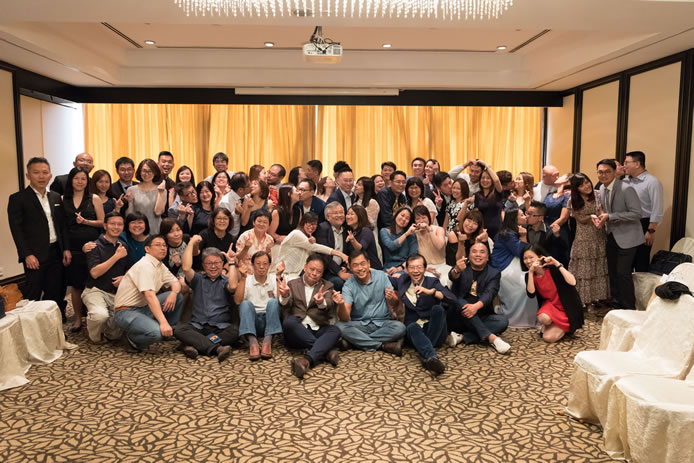 The Marriage Encounter ended with the couples renewing their marriage vows before God and His witnesses. God enabled each and every couple to act justly, walk humbly and love mercy as they began their next lap together.