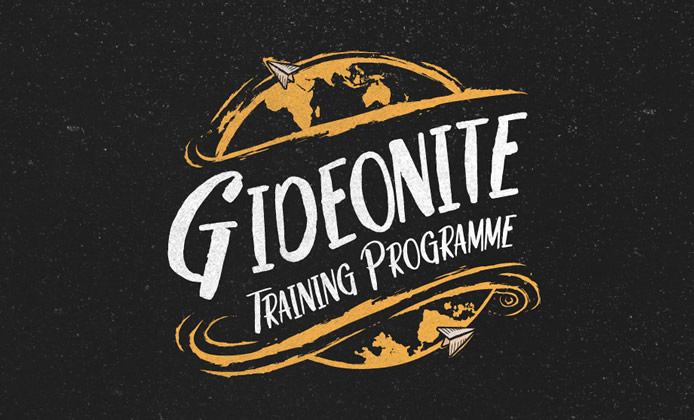 The term "Gideonite" was chosen to identify with the principle illustrated by the story of Gideon and his small band of men (Judges 6-8). Through faith and perseverance, these men gained a resounding victory athough they were greatly outnumbered. The Gideonite Training Programme (GTP) aims to train and deploy extreme disciples to share the gospel, win new believers, and plant mission-minded G12 churches throughout Asia.
If you always longed for a hands-on experience in missions, the time is now! Join the Gideonite team as you embark on a 1-year church planting mission in Japan or Timor Leste. Registration for 2021 closes in April.
Objectives of the GTP
To plant mission-minded G12 churches in Asia and among the UPGs of the world

To train and equip disciples to share the gospel and disciple new believers in other countries

To provide FCBC members with an opportunity for hands-on experience in missions
Overview of GTP (Four Modules)
GTP Phase 1 (GTP1): This is a preparatory phase. A 2-hour class is held once a week over a period of 10 weeks. The primary objective is to introduce participants to life in missions. The course includes a brief glimpse into the different aspects of GTP, as well as information to prepare a person to become a Gideonite team member.
 
GTP Phase 2 (GTP2): This is a 3-month live-in programme conducted in FCBC. Selected trainees are grouped into teams with a designated Gideonite Mission Leader (GML) and trained for church planting purposes. The training consists of 3 specific areas - missions training, ministry practicum, and personal development.
 
GTP Phase 3 (GTP3): This is a 9 to 12-month field programme. It is the practical application of all that has been taught in the previous Gideonite modules. The goal of this phase is to plant a FCBC G12 type church in the targeted nation. The team is engaged in a disciplined daily schedule of prayer, contact making, evangelism, and discipleship. As time progresses, new believers will form open cells, and finally a worship service is started. The team works hard to raise up local open cell leaders before returning home.
 
GTP Phase 4 (GTP4): Re-entry and Debrief. A series of classes and practical ministry is conducted over 4 half days at FCBC. This is designed to reorientate the returned Gideonites to life back in their home country. The course aims to provide closure to the mission experience and marks the end of the GTP in its entirety. 
Criteria for Gideonite Team Member (GTM)
Born again Christian for at least 3 years
FCBC-baptised member
Completed SOL3
Above 18 years old
No parental objection (if member is below 21 years old)
Faithfully attending FCBC services
Giving tithe and offering
Free from debt
Ideally single or couple with no children or has grown up children

No ongoing girl or boy relationship

Of reasonably good health (physical and mental)

Faithful, available, submissive and teachable

Prepared for 1 year of unbroken service in the field

Will return together with the Gideonite team

Able to pay fee of S$1,800

Cell leader or cell intern
Criteria for Gideonite Mission Leader (GML)
SP12 or SP144 member

Should have a calling

Mission experience

Able to t

rain and leave with the Gideonite team

Able to stay in the targeted nation for 3 years

Cell leader or G12 leader

Fulfil criteria of GTM (Items 1 to 13)
Click here to sign up for GTP.
For more details, please email kang.ying@fcbc.org.sg.