SENIOR PASTORS' STATEMENT
2 October 2021
Dear Church,
We are thankful that over the last few months, many of you had the opportunity to attend on-site services. It is really such a joy to see people back in Touch Centre and hear how there has been much excitement about returning to Touch Centre for services.
A few weeks ago, we announced plans to resume more services and increase the capacity of each service. But with the current COVID-19 situation, we decided to hold off these plans until things stabilise. We believe that this is the responsible thing to do to ensure your safety as well as the wellbeing of our larger Marine Parade community.
Nonetheless, we are grateful that we are able to continue to run our on-site services in their current forms. Our desire has always been to run services in a safe and responsible manner, and we promise we will continue to do so.
The government has been continually reviewing the situation with us and new measures have been put in place, which we would like to highlight to you.
Firstly, all in-person activities will have to abide by the latest regulations on social gatherings, which sees social gatherings being limited to 2 people. This includes all outreach, cell, or social activities within the church.
Secondly, persons who are 60 years of age and older are strongly encouraged to refrain from attending in-person activities. For the time being, we recommend that you stay connected to our services and community via other means.
Lastly, attendees at our on-site services are required to sit in groups of 2. This requirement also applies to attendees who are members of the same household.
We know that all of us are longing for things to return to a greater sense of normalcy. These updated measures may feel like a step back, but we believe that they are necessary for us to navigate through these rough waters.
As we journey through this storm, we pray that you will hold on to this simple truth – you are not alone. The church community is with you and God Himself is here with you. So let's continue to lean on one another, rely on God, and press on together as a family.
Come what may, know that God's peace that surpasses all understanding will always guard your hearts and your minds.
 
With love,
Daniel & Serene
3 September 2021
UPDATE FROM SENIOR PASTORS' OFFICE
We have learnt that a staff member tested positive for COVID-19 on Thursday, 2 September 2021. This staff was on duty at our on-site services last weekend (28 & 29 August 2021).
We are grateful that the staff is fully vaccinated, took all precautions while on-site, and complied with our existing safe management procedures. Attendees at our on-site services last weekend should monitor their health, and will be contacted directly by the Government if there are further developments.
As such, we are implementing the following measures for this weekend (4 & 5 September 2021):
1) All on-site main services at Touch Centre will be suspended. Services will continue to be livestreamed. On-site Deaf and Mint Services will proceed as planned at Block 162 Bukit Merah Central.
2) Touch Centre Auditorium will be deep cleaned and disinfected by a qualified cleaning company. This will be completed by Friday, 3 September 2021.
With this change, the on-site service roster will be adjusted for subsequent weeks and can be found here: fcbc.org.sg/serviceresumption
Members who have further clarifications can write to info@fcbc.org.sg.
We are praying for the affected staff's recovery, and for God's protection to be upon the staff's family during this time.
 
FCBC Senior Pastors' Office
5 May 2021
Dear Church,
The past weeks have brought much joy to our hearts and some tears to our eyes as we saw families, friends, and cell groups fill Touch Centre after such a long time. We know the teams are buzzing with excitement and many of you wait in eager anticipation at the prospect of getting a ticket.
However, the past week has shown that we must continue to be cautious as we navigate through this pandemic. The recent rise in community cases has led our government to further tighten measures and be in a state of heightened alert. These changes affect all in-person activities and have led us to review and adjust our plans for the month of May.
The key changes that will take place with immediate effect and carry on all through till 30 May 2021 are as follows:
1) All English, Chinese, and Hokkien Services will only be held online.
English, Chinese, and Hokkien Services will be streamed at their regular service timings on our YouTube channel. There will be no livestreamed Youth Service in May.
2) Online GKidz and Youth programmes will continue to run.
3) In-person cell group meetings will have to abide by the new regulations on social gatherings.
4) LifeClass will be conducted online only.
We believe that it is important for us to implement these changes for this season. The wellbeing of this spiritual family is of utmost importance to us. The beautiful neighbourhood which God has graciously housed us in for 20-over years is also of great importance to us. And so, we want to do our part for this family and the larger community around us.
More details on all changes are available in the attached document. Please do take some time to look through these updates.
We know that many of you may be disappointed, especially the teams that were next in line to be on-site. We are too. But we are neither disheartened nor dismayed. We will bend in the wind and meet again when this storm is over.
Naturally, our roster for on-site services will have to be adjusted accordingly. So, teams rostered for the month of May, fret not. We plan to see you in June.
As we heed the call to remain alert, we must be spiritually vigilant as well. This is the time for us to rise up in prayer. Whether we meet with one another online, or in small groups, let us make it a point to raise up intercession for those affected, for our healthcare workers, and for our nation.
"We put our hope in the Lord. He is our help and our shield. In Him our hearts rejoice, for we trust in His holy name." – Psalm 33:20-21
Thank you for your prayers and support.
 
Your Pastors,
Daniel & Serene
3 July 2020
Dear Church,
It has been 2 weeks since Singapore entered Phase 2 of our post-Circuit Breaker period. During this time, our executive team has been looking into the updated regulations provided by the Ministry of Community, Culture and Youth (MCCY). We have come up with an updated set of advisories, which may be found here at our COVID-19 portal. So, please do take some time to familiarise yourself with them.
Since the onset of this pandemic, these 2 key factors have guided us in our decision-making process: Faithfulness to God and Responsibility to the Community and our Congregation. As our nation takes steps to move ahead, we must continue to be mindful of these. Moving ahead, here are the main updates to FCBC's measures:
1. Church gatherings (e.g. Cell / XFXZ / Prayer Point meetings / Counselling / Catch-ups) will be permitted in-person but will be subject to the guidelines stated on our COVID-19 portal. These guidelines are in accordance with MCCY's regulations.
2. Church services will continue to be livestreamed only. While we are thankful that we have been given some flexibility in running our services, there are unfortunately still some limitations that we are working to overcome. Together with other Religious Organisations, we are in constant dialogue with MCCY and are working hard to see how on-site services may resume in a safe manner.
The rest of the updates may be found further below in the "advisories" section. We will continue to monitor the situation with our executive team and will keep everyone informed whenever we receive new information.
We know that this has been a trying time for all of us in our own ways. Please continue to hang in there and look out for one another. Our prayer for us all is to continue pressing on with God's strength and courage. Always know that there is light at the end of the tunnel.
"For I am about to do something new. See, I have already begun! Do you not see it? I will make a pathway through the wilderness. I will create rivers in the dry wasteland."
– Isaiah 43:19
Yours,
Pastors Daniel & Serene
25 June 2020
Dear FCBC,
We are all thankful that Singapore is now in Phase Two of the post-Circuit Breaker. As many parts of our nation resume activity, we too are reviewing how our church may move forward during this time.
The Ministry of Culture, Community and Youth (MCCY) has released guidelines for religious organisations to fulfil before they can resume more activities. As such, we are currently exploring ways we can resume some church activities in a manner which complies with these guidelines. We expect to be able to bring more detailed information on what this looks like for us by the middle of next week.
In the meantime, do take note of the following:
1) All official church activities (cell / prayer / XFXZ meetings, classes, etc) will remain online only.
2) Personal meetings (catch ups, meals, etc) with other members of the church will be permitted, but will be subject to prevailing safe distancing measures.
We are still in on-going conversations with MCCY officials on how things will look like for churches at large, and ask for your patience and understanding in this time as we continue to work on this. We will keep everyone informed when our plan for the season ahead is ready.
All this will be made available at fcbc.org.sg/covid-19 and our social media channels. Should you require any further clarification, please raise it up to your respective Team Pastors.
For now, let's continue to pray and press on as we connect with one another online. Be safe, be responsible, be a community, and most of all, be hopeful in the Lord.
 
Pastors Daniel & Serene
4 June 2020
Dear Church,
We thank God for your faithfulness and perseverance over the past 8 weeks through the Circuit Breaker. As our nation now begins to lift some Circuit Breaker measures, we would like to share with you what this means for FCBC in the weeks ahead:
1. SERVICES
On-site services at all venues will continue to be suspended.

From 6 June, Hokkien Service will be streamed on our YouTube channel at 3PM, every Saturday. No live chat engagement by our GKidz team will be provided at this service.

With the above arrangement, Hokkien interpretation will no longer be provided during Chinese Service.

English and Chinese Services will continue to be streamed at the regular service timings on our YouTube channel, with live chat engagement by our GKidz team.

We are committed to ensuring that the production of online services is done in compliance with the safe management measures as defined by the Ministry of Culture, Community and Youth. As such, the Saturday 3PM Hokkien Service will be entirely pre-recorded, and the Sunday 9AM English Service will be a re-broadcast of the previous night's English Service.
2. PASTORAL MATTERS
All cell and XFXZ groups will continue to meet online only.

Prayer Tower will continue to be fully conducted off-site until further notice.

Baptism services and classes will continue to remain suspended.

In-person marriage solemnisations will be allowed to resume, with a limit of 10 persons. Marriage Preparation Courses will also resume online. More details here.

Our Pastors and Ministry Staff will continue to support and assist members who may experience a bereavement in this time. More details here.

FCBC's office will remain closed for this period. Should you need any assistance, kindly connect with your respective Team Pastors.
As always, further updates will be available on our social media channels and fcbc.org.sg/covid-19. If you require any clarification or would like to get in touch with us, feel free to contact us at info@fcbc.org.sg.
Let us continue to depend on God through this season, and continue to do our part for our nation. Take care, stay safe, and may the Lord bless you all.
 
FCBC Senior Pastors' Office
26 March 2020
Hi Church,
I thought I'd like to spend some time just giving you an update on how we are responding to this entire COVID-19 situation. As you know, this situation is affecting the entire world. So, we are in this together, and I believe we will get through it together.
We're very thankful for the government and all the different measures that have been rolled out. I think it's very helpful and we are doing our best to work together with them to make sure that we do our part.
Our Responsibility & Our Faithfulness
Now, I just want to quickly share with you how we are responding to this. I mean, two important things that have been on our hearts are:
1. We believe that we have a Social Responsibility
We have a responsibility to all of you, our congregation. We have a responsibility to our community, whether it's here, Marine Parade, or over there at Bukit Merah. And we have a responsibility to our country. See, we must think of what's best for all of you, to watch out for your safety and your well-being. We must also ensure that whatever we do here at our premises does not put the immediate community at any risk. And of course, we must do our part to stop the further spread of this virus in our nation and around the world.
2. We must also be mindful of Faithfulness
We are called to be faithful to God, and faithful to the works He has called us to do. With that, I'm very pleased to bring us a report that we've still been carrying on with our XFXZ over the last few weeks, and through that, we've seen an average of 660 guests attending every single week. And out of that, 151 have responded with a decision, with several of them actually wanting to get baptised already. I mean, this is truly amazing and we are just amazed at how God is moving. Other than that, our missionaries out in the field are continuing to be faithful as well. Our missionaries in Timor Leste and our missionaries in Japan are continuing God's work there. We are in constant contact with them. They are doing well and they are well looked after wherever they are. So, I just want to give us these few updates.
Steps Taken So Far
Now, along with that, we have been taking several steps since February, and I just want to give us a rundown of what these things are. Well, since February, we've introduced various measures,
1. The suspension of all on-site services,
2. Moving our Prayer Tower off-site through the night,
3. The implementation of a business continuity plan for our staff team,
4. Social distancing measures that apply to the entire church.
Social Distancing Measures
Now, I want to spend some time talking about these social distancing measures because we do need your cooperation to make sure that this is something that is effective. Now, over the last few weeks, we've been implementing some levels of restriction on FCBC congregants who have had contact with:
1. Confirmed COVID-19 patient(s),
2. Suspected COVID-19 patient(s),
3. People who are on Quarantine Orders or Stay-Home Notices,
4. People who have been in contact with other people who fall within these three categories.
Now, some of you have already been a part of this process, where if you fall in any of these categories here, what we've done is that we've taken measures to restrict you from going for FCBC activities, whether it's a cell group meeting or even a one-to-one personal meeting with other FCBC members. We're very thankful for all your cooperation so far because that has made this effective and we are just trying to do our part to make sure that this virus does not spread any further. So, even right now, if you do find yourself in similar situations as these various categories here, please do highlight it to your leaders and your Team Pastors so that we can work together on this.
Moving Forward
Now, where do we go from here? Well, moving forward, the authorities have been in constant communication and contact with us, and they have said that this is a very dynamic situation and it requires a very dynamic response. Over the past few weeks, I'm sure you all know many different advisories have gone out and I do believe more advisories will still be coming out in the coming weeks. We are doing our utmost best to work together with the authorities on these, so that we as a church are doing our part.
Now, among all the things that they've shared, I think we do need to take back three main considerations that they are telling us. Now, these three main considerations are for us to:
1. Reduce density.
This refers to decreasing the number of people at all activities, and also ensuring that there are adequate distancing measures.
2. We are also to lower intensity.
This refers to changing the way we run our activities. For example, avoid singing as a group or avoid sharing food and utensils whenever we do come together.
3. We are also to shorten duration.
This refers to not prolonging our activities unnecessarily. So, these are the three main considerations that they've shared with us.
And right now, I want to give to you all our updated FCBC measures for this season ahead. There are four things that I want to share with us right now.
1. Services will continue to be live-streamed only.
2. Cell meetings are to go online, or to suspend.
3. XFXZ meetings, similarly, are to go online as well, or they are to suspend.
4. Our Prayer Tower will go fully off-site.
That means regardless of morning, day, afternoon, night, whatever it is, it will all be off-site.
Now, these measures will carry on until the end of April, in line with the various advisories given out by the authorities. Now, I do know that many of you, you would have questions on this. Well, in the next few days, we will be releasing more details and some guides and resources for everyone. For example, how to have an online cell meeting, how we can use the various tools and resources that are available to us, and so on. So, we will try and cover as many of these questions as possible. But if you do have any other questions, do feel free to speak to your respective leaders and Team Pastors.
And as always, for the most recent updates, please go on to our COVID-19 web portal (www.fcbc.org.sg/covid-19) or check out our various social media channels because that's where we're releasing the latest news.
Now, as I close this time of sharing, I want to let all of you know what's on Serene's and my heart. Throughout this whole situation, our aim is to do what we believe honours God, protects the church, and serves the nation. You know, like I said, these really are interesting times that we're living in, and God is definitely moving through all this. But, perhaps God is really trying to move each and every one of us. He's moving the church. He's moving you. He's moving me. See, in these past few weeks, church as we know it has changed significantly. But know this, God's heart has not. See, the church is not just the building. The church has always been a people, a passionate people united behind God's sovereign purpose. See, services may be suspended, but community isn't. Meeting up may no longer be an option, but checking in on a friend always is. Outreach programmes may be halted, but God's message of hope is on the move.
Now, this time right here, this season we're in, more than ever, right now, this is the time for the church to rise up. We must be the church, and not just focus on going to church. See, the further we get torn apart, the more we need to stick together. So, let's help each other out. Let's adapt. Let's do our part. And I pray that God will lead us through this season.
So, may the Lord bless each and every one of you, and may the Lord use you to be a blessing to whoever you encounter.
 
Pastor Daniel
15 February 2020
Dear Church,
In view of the latest developments related to COVID-19, we would like to make 2 important announcements relating to our activities this weekend (15 & 16 February). These decisions were made after much prayer and deliberation, and were what we felt was best for the church and the community during this time.
1) Temporary Suspension of All On-site Services this Weekend
2) Postponement of LifeClasses to a Later Date
We would like to assure everyone that these measures have been implemented not out of fear, but a desire to be socially responsible. As we shared last weekend, our intention was never to shut down the church indefinitely or cease all church activities. In fact, this is the time when the church should shine brighter than ever by being exemplary in our response. We do have a duty to do our part to prevent the further spread of this virus.
The spike in the number of confirmed cases this past week in various places such as Marina Bay Financial Centre and Grace Assembly of God got our attention. This sudden increase caused us to relook and review all our current measures as members of our congregation may have possibly been in some level of contact with affected people. By temporarily suspending our on-site services this weekend, we can better strengthen our measures and ensure that something robust is in place.
Although our on-site services are suspended for the weekend, our livestreams will proceed as usual during our regular service timings. What we are now presented with here is an opportunity. For the first time ever, our church will be attending service together in spirit while being physically in our own homes and neighbourhoods with our families or cell groups. This is a great moment for us to usher in the presence and glory of God into our homes and communities, and consecrate them for the Lord.  
We're reminded of Exodus 12 when the plague struck the land. The people of God were told to remain in their homes to consecrate themselves and their households, as well as commemorate what God has done and will do. This weekend, we're going to be doing 2 different things during our livestreams.
First, we will have a time of consecrating our lives and our households. God is Jehovah Nissi, our banner. Let's raise Him as our banner and remember that He is with us and will never forsake us.
Second, we will end off our services by all of us going out to our immediate neighbourhoods to pray and walk the area. This could be the floor you're on, your void deck, your block, your street, and so on. We want to challenge everyone to be a blessing to our communities by remembering our neighbourhoods in prayer. Prayer walks have always been something powerful as it gives us the opportunity to pray on-site with insight.
Church, despite all that is going on, we're excited about this weekend. While we may not be together in a single location, we will still be together in spirit. And more than that, we will be sent out to love Singapore together as well. Let's rise up to shine for Christ and bring hope to our land!
 
With love,
Pastors Daniel & Serene
7 February 2020
Dear FCBC,
After much deliberation and planning, we would like to inform everyone of added precautionary measures that our church will be implementing. Please take note of the following:
1. NO GKIDZ, YOUTH, SPM, MINT, & HOKKIEN SERVICES
In line with our government's direction to take a more cautious stance in relation to large gatherings for vulnerable groups, there will be no GKidz, Youth, SPM, Mint, and Hokkien Services this weekend. We are temporarily putting a hold to these services and will review the situation again before the next weekend.
2. ENGLISH & CHINESE SERVICES
Our regular English and Chinese Services on Saturday and Sunday will carry on at TC, Suntec, and GT with a few additions:
2a. LIVESTREAMING OF SERVICES
Given that those of us who are unwell have been advised to stay at home, we will be providing a livestream of our services during regular service times on our YouTube channel.
If you or your loved ones are unwell, do stay home and rest but make it a point to join our services online.
2b. BILINGUAL CHINESE SERVICE (Mandarin & Hokkien)
Since there is no Hokkien Service on Saturday, our Sunday Chinese Service will be translated into Hokkien as well. This is to ensure that our Hokkien cell groups are able to come together and receive God's word.
3. PRAYER TOWER OPERATING HOURS
Given the current situation, we want to ensure that everyone gets sufficient rest and stays healthy.
As such, our Prayer Tower will only be in operation from 8AM to 10PM. This will help in two ways:
Firstly, our members are able to have more rest and thus keep their immune systems up. Secondly, this also allows us to ensure that the Prayer Tower itself is better cleaned to prevent any spread of viruses.
However, we must stress that prayer should and must continue during such times. While the Prayer Tower itself is closed through the night, prayer slots will continue as assigned with cell groups and members praying from their respective homes.
---
These are all the updates we have for now. We as a church must do our part to prevent the spread of this virus, and these precautionary measures are some simple ways we can help.
But for those of us who are well, we do want to challenge you to continue attending services and not give in to fear.
As mentioned earlier this week, our responsibility as Christians is not just a social one. We have a spiritual responsibility as well to be praying and interceding over this entire situation. Ephesians 6:12 reminds us that our struggle is not against flesh and blood, but against powers and principalities.
So, we must step up and speak hope into this situation. We must step up and sow seeds of faith, not fear. We must step up to be salt and light of the world.
"Those who live in the shelter of the Most High will find rest in the shadow of the Almighty. This I declare about the Lord: He alone is my refuge, my place of safety; he is my God, and I trust him." – Psalm 91:1-2
 
In Faith,
Pastors Daniel & Serene
5 February 2020
Dear FCBC,
In view of the latest developments on the Novel Coronavirus (COVID-19), we would like to inform and assure everyone that our staff team is working hard behind the scenes to review the situation.
Our review includes:
1. The running of all weekend services,
(English / Mandarin / Hokkien / Youth / SPM / GKidz)
2. Overall cleanliness and hygiene practices for staff and volunteers,
3. Overall cleanliness of all facilities.
We will provide further updates on how our church will be facing the current situation in the next couple of days.
During this time, we as Christians should be an example to follow. We must be socially responsible in our response, and that includes not succumbing to fear.
Where there is panic, we should find peace in God; when fear is rampant, our faith should arise. 
So, let's commit ourselves to the following:
1. Prayer
2. Being Responsible
3. Looking Out for One Another
"Some trust in chariots and some in horses, but we trust in the name of the Lord." – Psalm 20:7
 
With love,
Pastors Daniel & Serene
30 January 2020
Dear family,
As the world faces a new challenge in the form of the Novel Coronavirus (COVID-19), we want to do what we can as a church to help prevent its spread.
Please take note of the following pointers on precautionary measures we will be implementing, personal hygiene and responsibility , and of course, prayer for the entire situation.
Regardless of what may be happening around us, know this – our hope is in Christ alone. Let us remember the words of Jeremiah found in Lamentations 3:19-24:
"The thought of my suffering and homelessness is bitter beyond words. I will never forget this awful time, as I grieve over my loss. Yet I still dare to hope when I remember this: The faithful love of the Lord never ends! His mercies never cease. Great is his faithfulness; his mercies begin afresh each morning. I say to myself, 'The Lord is my inheritance; therefore, I will hope in him!'"
May you always place your hope in God, and may His peace rest upon your heart.
 
Pastors Daniel & Serene
ADVISORIES
CELLS & OUTREACH GROUPS
Physical meetings can take place, subject to current guidelines on social gatherings
Members who are feeling unwell should not participate in physical meetings
STAY HOME IF
You're unwell with flu-like symptoms (e.g. cough, runny nose, fever of 37.6°C and above)
You've been issued an Isolation Order
OBSERVE GOOD PERSONAL HYGIENE
Wash your hands with soap or use hand sanitiser
Avoid sharing food, utensils, and personal hygiene items
Monitor yourself for flu symptoms and seek medical attention immediately if you're unwell
Cover your mouth with a tissue paper when coughing or sneezing, and dispose the soiled tissue paper in the rubbish bin immediately
Wear a mask during indoor settings
WHO TO CONTACT IF YOU NEED HELP
PRAYER RESOURCES
"Be anxious for nothing, but in everything by prayer and supplication, with thanksgiving, let your requests be made known to God; and the peace of God, which surpasses all understanding, will guard your hearts and minds through Christ Jesus."
- Philippians 4:6-7
We believe that God is in control of everything. So, don't be anxious but keep placing your trust in Him. Meanwhile, here's how you can be praying through this situation:
PRAY FOR
A turnaround of the situation
Wisdom over all officials handling the situation
Protection over frontline healthcare team
Healing for those quarantined or infected with the virus
Good health and strong resistance over us and our loved ones
Peace and calm across the nations
FAITH RESOURCES
Here are some resources to keep our faith strengthened and challenged during this time: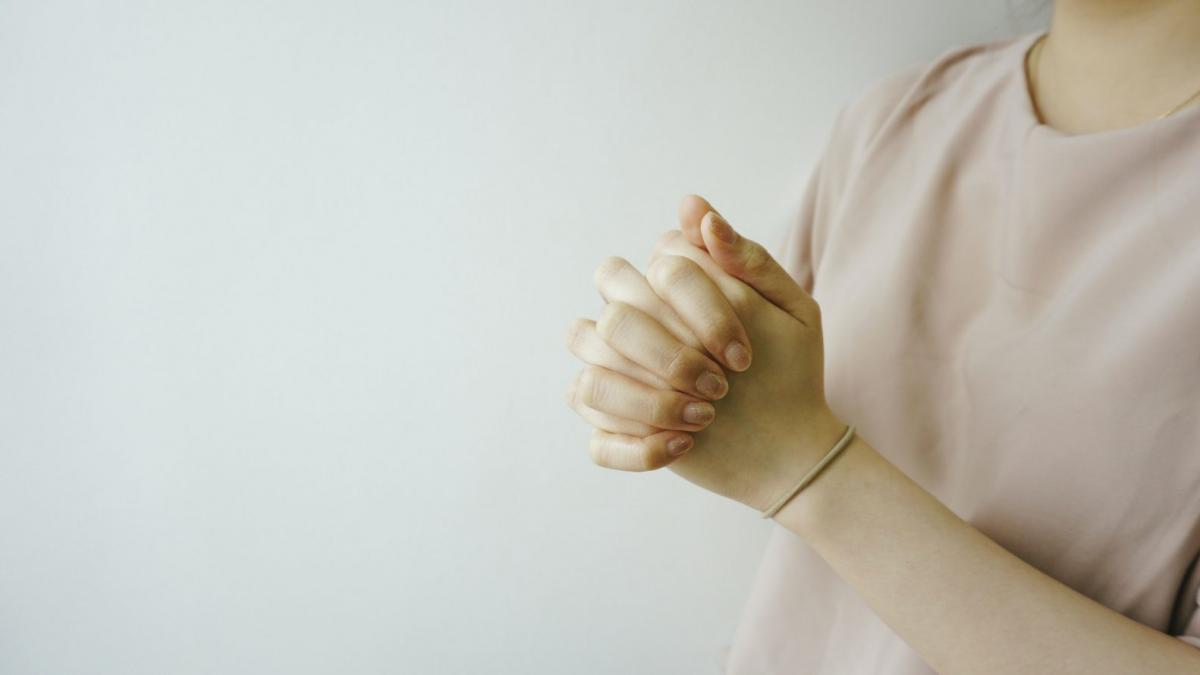 Thir.st
As cases rise and bad news breaks, how should we pray?
We feel helpless when there's nothing we can do – but there is something we can do. We can pray.