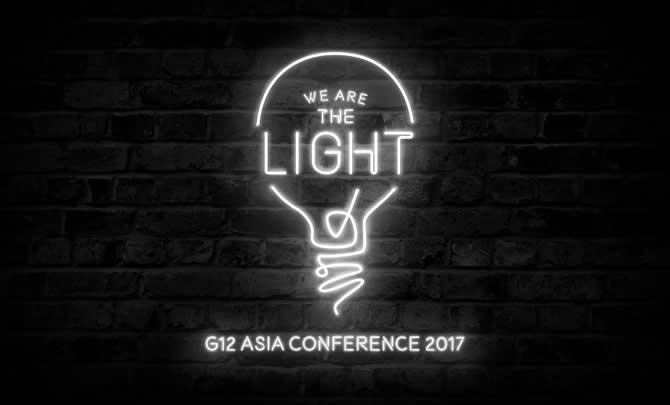 G12 Asia Conference is an annual conference where G12 churches in Asia gather and share their journey in the Vision with one another. We Are The Light is the theme of this year's conference, happening from 17 to 20 August at Singapore Expo Hall 1. Come hear from church and thought leaders all over Asia and beyond, as they share about how to illuminate your world with the light of Christ.
Sign up now through your cell leaders. Registration closes on 6 August. Cell leaders can start collecting the conference IDs at the foyer from 29 & 30 July onwards.
For more information on this year's conference, visit g12asia.com/2017 or click here to register. If you have any queries, please write in to conference@g12asia.com.
See you at the conference!