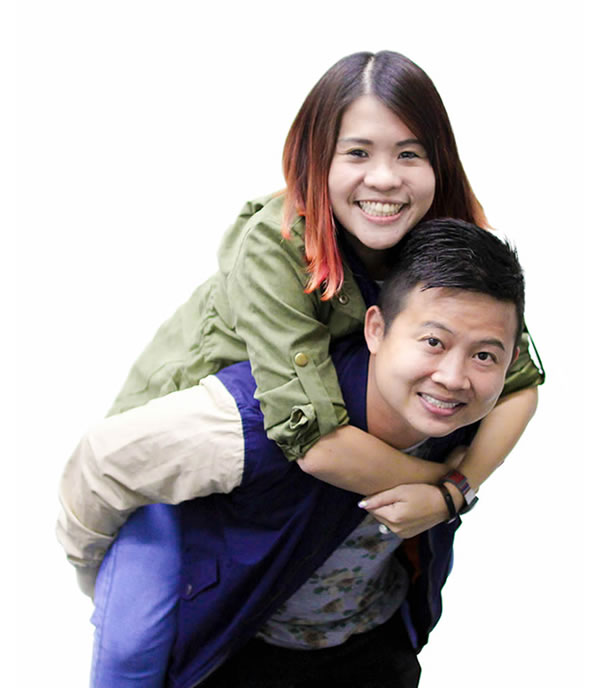 Wang Guanghan joined FCBC in 2001. He has a heart for the next generation and became a physical education teacher with the hope of impacting the lives of youths. After being in the teaching profession for 10 years, he responded to the call of the Lord and joined his wife to serve full-time as a Youth Pastor in 2015. He oversees FCBC's Youth Ministry.
Guanghan met his wife Melissa Quah at the National Institute of Education (NIE), and they got to know each other better through the NIE prayer point. Their favourite topic of conversation while they were dating was on finding their 12 and 144. Hence, they were nicknamed the "G12 couple" during their younger days.
Melissa joined FCBC in 1999 when she was a teen. She started serving the Lord in 2000 as a Youth Cell Leader. Like her husband, she has a special heart for the youth and that led her to enter the teaching profession as an English teacher.
In 2010, Melissa took a step of faith to live out her passion in ministry and responded to the Lord's call to serve full-time as a Youth Pastor. She oversees FCBC's Youth Ministry alongside her husband.
Both of them are living testimonies of God's goodness and faithfulness. They have been blessed with five children – two in heaven, 主恩 and Manuela, and three on earth, Noah, Jireh, and Zephaniah. As a family, they simply desire to love God and love His people.