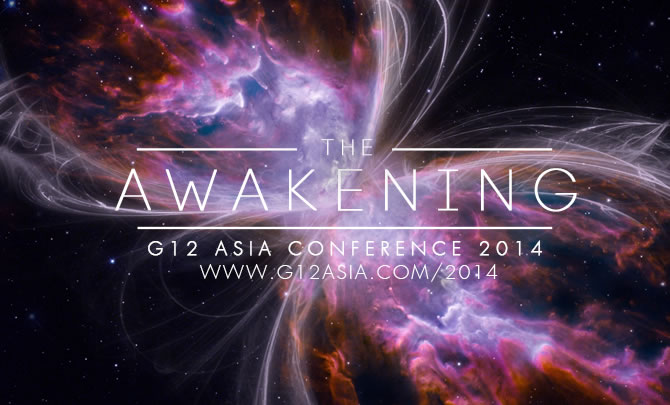 G12 Asia Conference is an annual conference for all G12 churches in Asia and churches interested to learn about the G12 Vision. Hosted by FCBC for the 12th year running, this year's conference is themed "The Awakening" and it calls believers throughout Asia to ARISE and SHINE. Prepare for a time of spiritual awakening at this year's G12 Asia Conference from 24 – 27 Jul (Thu – Sun) at Singapore EXPO Hall 3.
Speakers at the conference include our hosts, Senior Pastors Lawrence and Nina Khong, G12 founders, Pastors César and Claudia Castellanos, along with an international team of anointed speakers. They include Prophetess Cindy Jacobs, Pastor Rich Witmer, Pastor Lee Seung Bang and Bishop Oriel Ballano.
Registration for FCBC members has closed. Leaders and FCBC members who are not in a cell group may collect the Conference ID(s) from the Information Counter at TOUCHCENTRE on 5 & 6, 12 & 13 Jul (Sat & Sun). For more information on this year's conference, please visit www.g12asia.com/2014.